Choose the Right Paint Colors
Are you browsing for paint ideas for your living room or are looking for paint ideas for a bedroom. Or is it a bold color you want to try? Whatever room you are working on, find your inspiration and color ideas for your paint project here. Probably, the hardest part of any home improvement project is getting started. Below are ideas on how to begin.
First of all, understand your style. Before being bogged down with style names and types look at magazines, walk model homes and of course browse websites on the internet. Almost certainly you will collect ideas you like. Start a physical notebook. Similarly, a digital collection on Pinterest will work as well. Start to notice a pattern in the color, decorating styles and furniture you do like. Keep photos of styles and colors you do not like. Certainly, this will be a time saver, especially if you choose to work with an interior designer.
One of the best websites to use for inspiration is Houzz.  Houzz is a collection of rooms designed by professional designers.  View their rooms, hire professionals or shop their collection of products.  The filters make it easy to find your style, budget and color preference.  A simple search of a medium sized, contemporary master bedroom in green with carpet turned up 58 photos.  Enough photos to find your likes, yet a reasonable amount to look through without being overwhelming.  Consequently, once you compile the pictures that you like, your style and taste will quickly become evident.
So, what does it mean when you are asked about your style?  The number of style types evolves as more and more types are added to the list.  Many styles are rooted in interior design, but the world of design evolves as we change.  Design reflects society and the needs of individuals.  A simple search of interior design styles resulted in a multitude of style names.  Paint ideas and colors are often tied to the design style.  Below is a highlight of the more popular styles.  Is there one that is right for you?
Combines traditional and contemporary design  therefore creating soft lines without the fuss of traditional styling. Also, color palettes use neutral paint colors with color added with accessories.
Black and  white are paired with a bold accent color maybe on one wall or in a rug. Soft and rounded lines are found in the furniture. Furthermore, contemporary design is always evolving based on current trends.
Rooted in the early to mid-1900's.  A simple color palette with natural and neutrals with clean, crisp lines.  This Mid-Century Modern living room showcases a 1950's inspired design.
Inspired by the 18th and 19th century it encompasses classic details, sumptuous furnishings and an abundance of accessories. For that reason, red, brown, greens and warm jewel tones are the paint colors of choice.
Defining styles reflect current trends therefore they may not work for everyone and every style.  But they do add fun to a room.
Bohemian – Bright colors and bold hues of purples, pinks, greens and oranges.  Hence, there are very few rules.
Shabby Chic – Leans towards the feminine with pastels and distressed items.
Farmhouse – Modern comforts combined with a warm and cozy atmosphere. Exposed beans, barn doors and vintage furniture combined for a country style.  Warm yellows are perfect.
Rustic – Bring the outside in, with natural materials, like wood and stone.  Also, rustic tends to have a rougher essenc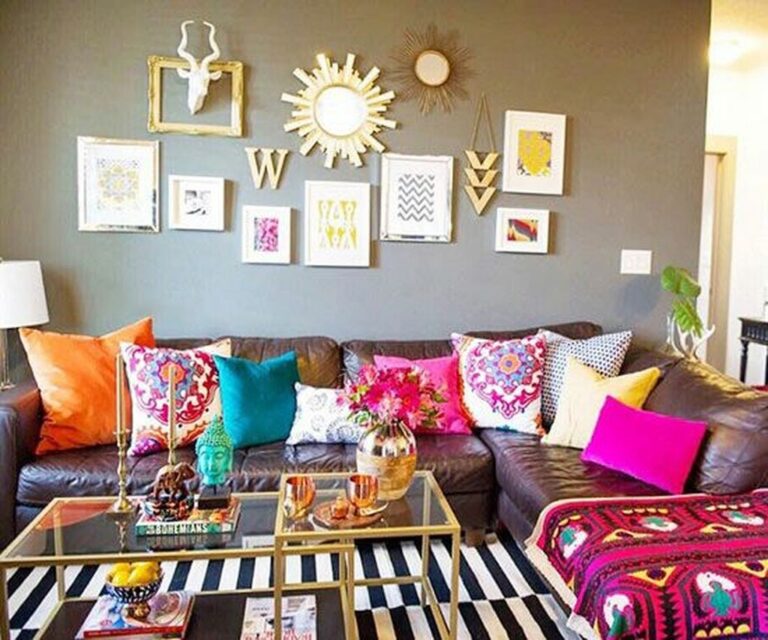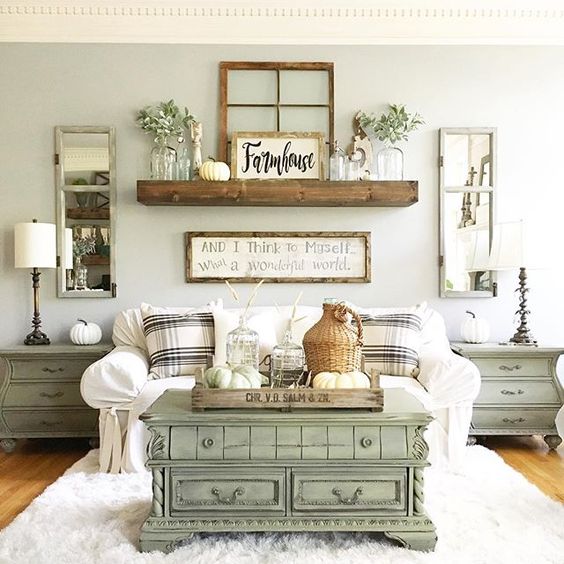 Just do you!
Stick with what you like!
Paint Colors for Inspiration
As a fresher there are 3 primary colors, red, blue & yellow.  And then we add in the secondary colors of green, orange & purple.  And then the tertiary colors of yellow-orange, red-orange, red-purple, blue-purple, blue-green and yellow-green).  These twelve colors make of the Color Wheel.  Using the color wheel provides great guidance to find paint ideas.  Do you wonder why sometimes a color looks brighter or darker, it is based on the color formula for that color.  There are a few terms that make for easier understanding of colors.
Tint is a hue in which white is added.
Shade is a hue in which black is added
Tone is when black and white are added.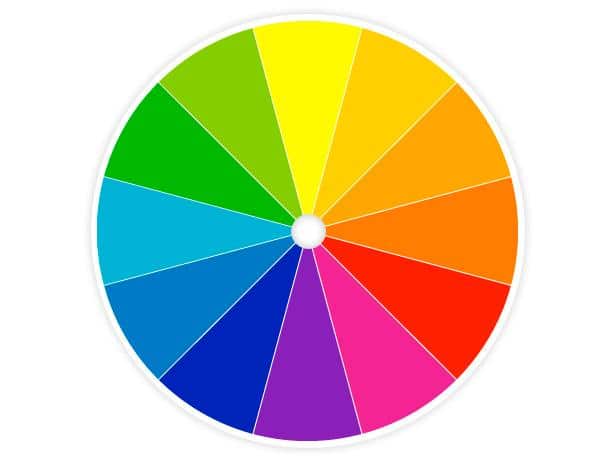 There are three basic color schemes that drive color choice; monochromatic, analogous and complementary.
Monochromatic – Comprised of different variations of the same color. Because the same color is used the easiest way to find paint ideas is use colors on the same stripe card. The colors move from light to dark and the color can be layered in through fabrics, paint and accessories.
Analogous – These are three colors that are next to each other on the color wheel. A primary or secondary color is used as the dominant color and a secondary or tertiary color would the supporting color and the at third color which is the mix of the first two becomes the accent color. Yellow, Yellow, Green-Yellow and Green are three colors next to each other, Yellow would be primary, green would be secondary and green-yellow is the mix of the two.
Complementary – Two colors opposite each other on the color wheel. Yellow and purple is one of my favorite combination
Whichever color scheme you chose or wherever your paint ideas come from, choose the right color with SureSwatch.  Find your final 3 – 5 paint colors,  paint a SureSwatch and try it on the wall.  Eliminate the colors you do not like so you can  find the color you do like.  
SureSwatch is a paintable clear film used to create removable paint swatches to CONFIRM or REJECT your paint colors.
SureSwatch...Saving You From Bad Color Decisions!
Want more great ideas for painting with SureSwatch Paint Swatches? Check out our painting tips for ideas and inspiration!