One of the best-kept secrets in home improvement projects is that you don't have to be an interior designer to transform your home into a work of art on a budget. Here are a few interior paint ideas that you can do yourself that will have visitors wondering who you hired to make your home look so fabulous.
Favorite Interior Paint Ideas
1. Interior Paint Ideas to Transform Your Living Room
If you've grown tired of looking at the same old living room over the years, you'd be surprised at what a change you can create by simply changing up the paint color. Even with all of the same furniture, throw pillows, artwork, and decor still in place, a different hue on the walls can bring entirely new energy to the room. Speaking of decor, use that as a tool to help you choose your paint color. If you have lots of bold and colorful furniture and paintings, go with a more neutral tone on the walls. For lighter-colored decor, you may want to choose a bold paint color to add a dramatic touch.
We know that paint can transform a room, but sometimes the addition of some new throw pillows can give an upgrade to an existing space.
2. Add an Accent Wall
One of the easiest interior paint ideas to make it look as though you have an interior design background is adding strategically-placed color to create an accent wall. To choose your accent wall, you'll want to pick a prominent wall that will be the first one people will notice when they enter a room. The wall could be the one that has the most important furniture in the room placed against it (a bed or the couch, for example) or it may be one that has unique architectural features that set it apart.
Once you've picked your accent wall, it's time to choose a color. Consider the purpose of the room and how a color may help or hurt that purpose. Energetic colors such as bright red would be a mistake for a bedroom, for example, because that's an area where people need to feel calm and restful. Colors that won't work in a bedroom may work well in a kitchen, however. Paint and apply a few SureSwatch temporary paint swatches to test out different colors on different walls to see what works best.
An accent wall lets you try a new trend color without overcommitting to that color.
3. Turn Your Bathroom Into a Spa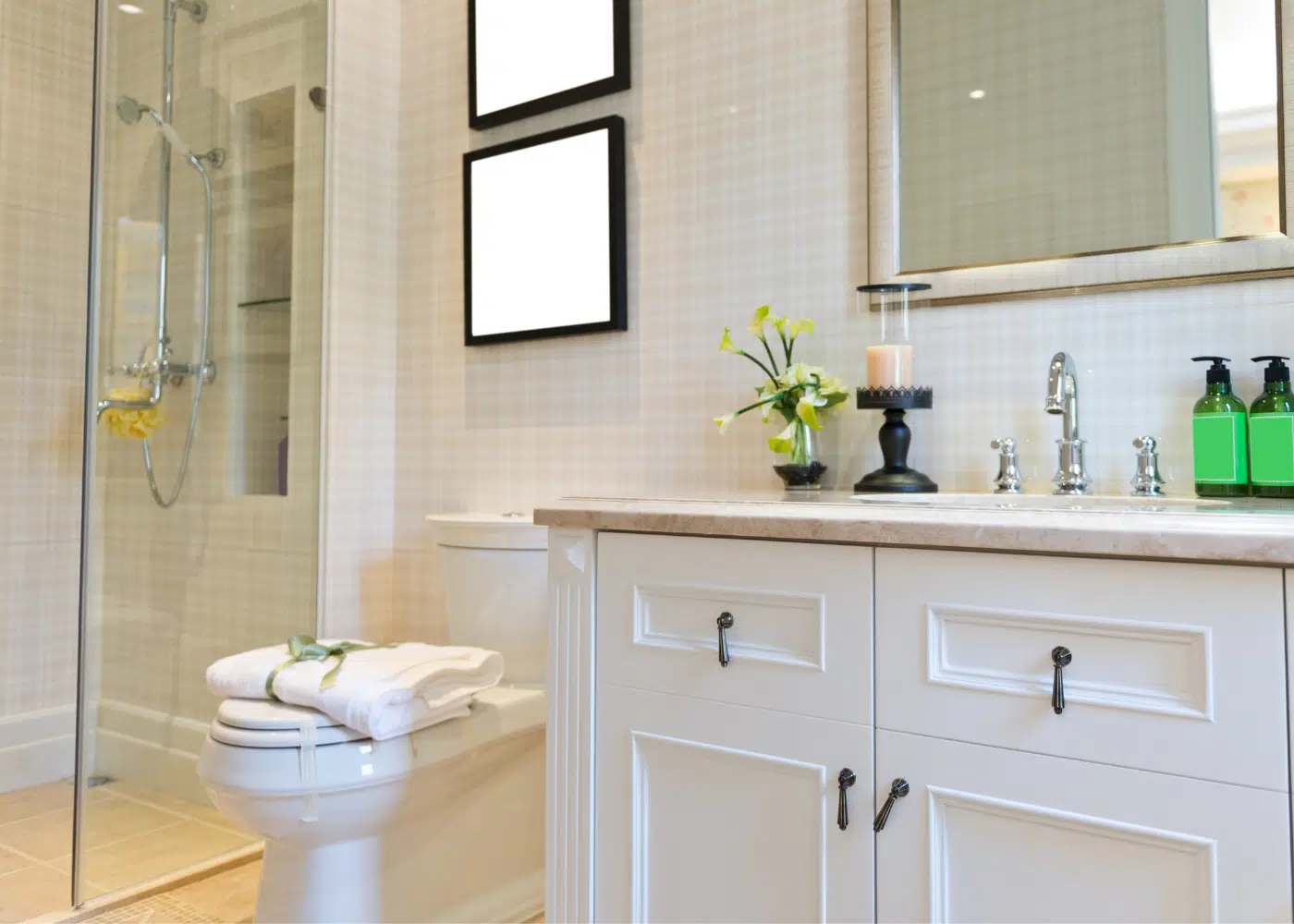 Remodeling your bathroom has been on your to-do list for years, but other home projects always seem to take up your time and money.  With this interior paint idea, why not transform your bathroom into a spa-like space by giving it an updated paint color? It doesn't take much to make your bathroom space into a place where people can take a deep breath and relax. Choose soothing, natural tones that make you think of the earth, water, and sky. Roll up your towels and put them in a basket so they can be easily reached. Place an essential oil diffuser in the bathroom so that you can truly create a home spa experience when you go in there to soak in the tub or shower. Finally, add an indoor plant or two to bring nature indoors. Transformation complete!
A bathroom upgrade can also be done on a budget.  Another interior paint idea might be to just paint the cabinets for a new look.
4. Don't Ignore Your Hallways
When we think of interior paint projects, we tend to think of bigger, more noticeable rooms such as the living room or bathroom. If you're searching for interior paint ideas to transform your home, consider adding your hallways to the list.
These oft-ignored areas may be places where people simply pass through instead of staying to relax for a while, but that doesn't mean they aren't important. Because hallways bear the brunt of the moving traffic in your home, their walls are often subject to dents and dings that other rooms avoid. This makes them a good target for a new paint job. Make sure to choose a color that helps tie together the rooms that the hallway connects.
While these interior paint ideas aren't huge projects, you'll be surprised at the big impact they can make. Have fun and happy painting!
Want more great interior paint ideas? Check out our painting tips for more inspiration!
Find SureSwatch at Home Depot and Ace Hardware.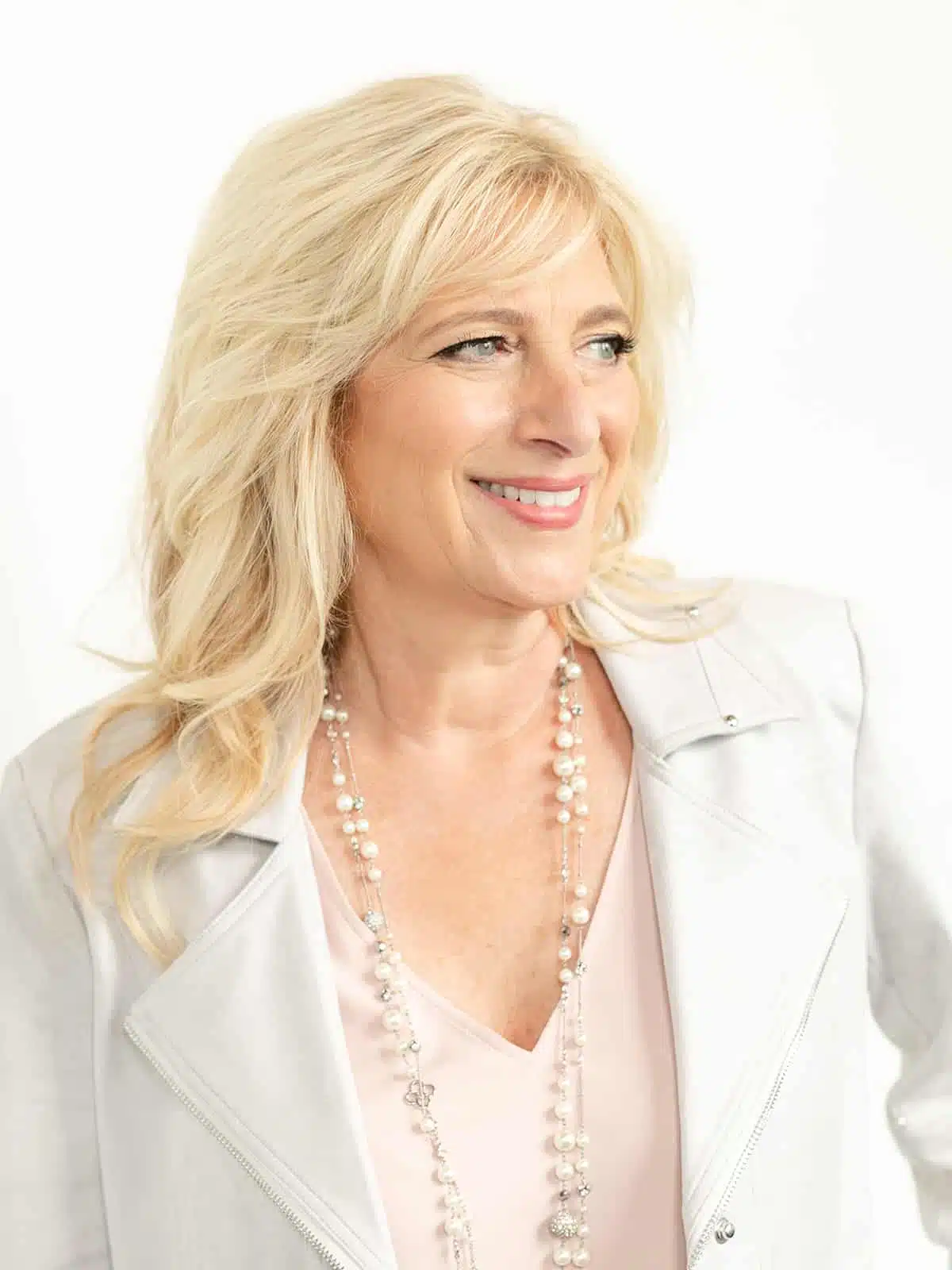 About the Author
Always a problem solver, Jamie Peltz looks at common everyday problems from a different perspective. After 17 years of working for a corporation, Jamie found herself unemployed. She saw this as an opportunity to follow her dream to become an entrepreneur. Over the years she and the team have received multiple patents and have been able to commercialize a few of their inventions.
Jamie is a graduate of The Ohio State University and received her MBA from John Carroll University. She also participated in the Goldman Sachs 10,000 Small Business Program and is currently Treasurer for NAWBO- Cleveland (National Association of Women Business Owners). In addition to her work, she enjoys hiking and spending time with her family.