Every year, major paint companies announce their Color of the Year, a selection meant to reflect the latest trends and moods in design. For 2024, the colors are a bold and versatile mix. But at the same time, each paint company has come up with their own colors. So when you look at these colors, there is something for everyone.
Benjamin Moore: Blue Nova
Benjamin Moore's Color of the Year for 2024 is Blue Nova, a cosmic blue-violet blend that evokes the brilliance of a new star being formed in space. The color is calming and inspiring, and it can be used to create a variety of moods in a space. For a dramatic look, pair Blue Nova with black or white accents. For a more subdued look, try pairing it with other shades of blue or green.
Behr: Cracked Pepper
Deeper, darker colors create a sense of comfort in their homes." The charcoal shade's emotive potential extends beyond just cozy comfort though, it's lux, and confident, and pairs well with other paints that may already be used inside a house. And Cracked Pepper speaks to various styles, from traditional decor to modern design.
Sherwin-Williams: Upward 6239
Sherwin-Williams' Color of the Year for 2024 is Upward, a breezy, blissful blue. The color is found when we slow down, take a breath, and allow the mind to clear. warm and earthy terracotta shade.
Glidden: Limitless
Glidden's Color of the Year for 2024 is Limitless, a honey beige hue that is both warm and neutral. Limitless is a versatile color that can be used to create a variety of looks, from traditional to modern. For a traditional look, pair Limitless with other neutral tones such as white, cream, or beige. For a more modern look, try pairing it with black or gray accents.
How to Use the Colors of the Year in Your Home
The Colors of the Year for 2024 are a versatile mix, so they can be used in a variety of ways to create different looks in your home. Here are a few ideas:
Create a focal point wall. Paint one wall in your room in one of the Colors of the Year to create a focal point. This is a great way to add a pop of color to a neutral space.
Use accent colors. If you don't want to paint entire walls in the Colors of the Year, you can use them as accent colors. This could involve painting trim, furniture, or accessories.
Mix and match. The Colors of the Year can be mixed and matched to create a variety of looks. For example, you could pair Limitless with Renew Blue for a soft and calming look.
No matter how you choose to use them, the Colors of the Year for 2024 are a great way to add style and personality to your home.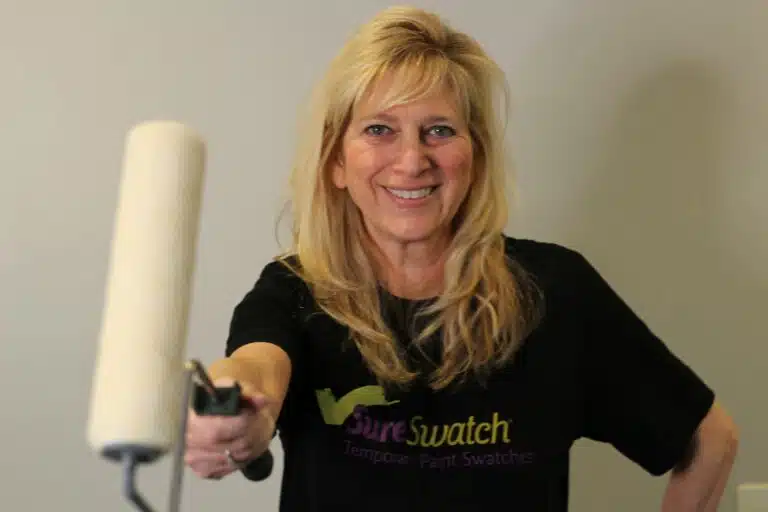 About the Author
Always a problem solver, Jamie Peltz looks at common everyday problems from a different perspective. After 17 years of working for a corporation, Jamie found herself unemployed. She saw this as an opportunity to follow her dream to become an entrepreneur. Over the years she and the team have received multiple patents and have been able to commercialize a few of their inventions.
Jamie is a graduate of The Ohio State University and received her MBA from John Carroll University. She also participated in the Goldman Sachs 10,000 Small Business Program and is currently Treasurer for NAWBO- Cleveland (National Association of Women Business Owners). In addition to her work, she enjoys hiking and spending time with her family.